I am off to 100% design…
For anyone who is interested in design, 100% design, Earls Court is the place to go. With exhibits from all across the world, including me!
I'm fortunate this year to be taking part in the show and am very exciting to be launching the new website along with some brand new designs.  The stand (J118) will be colourful and exciting with a new range of furniture – the pineapple sideboard, bamboo chest of drawers, the disco trolley and right at the last minute (no pressure put on myself at all!) I decided to change a design, to the peacock tables.

The new Lucy Turner Logo is inlayed and etched to match the furniture and I hope to use this as a vehicle to promote not only my brand, but to reach out to interior designers and architects who can see potential in the unique process that I have developed.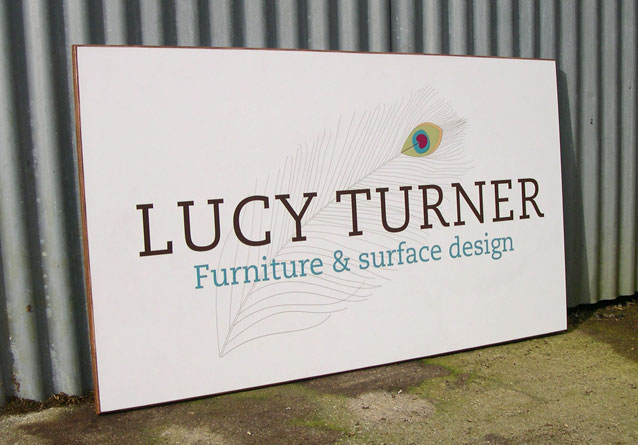 The exhibition starts on the Thursday 23rd September and runs until the Sunday the 26th. I hope to see you there.
Lucy